Panado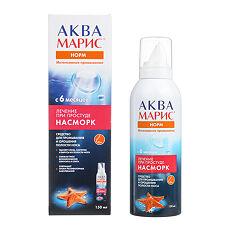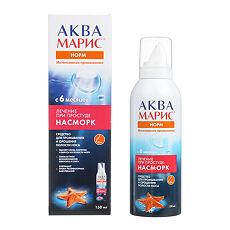 SKU - FS3500
Shelf life: Long
Manufacturer: Vet Prom Bulgaria
Active substance: Ibuprofen
Delivery and pickup
Delivery for legal entities today
Storage conditions
Delivery for legal entities today
Manufacturer
Teva LLC, Russia
Consist
Active substance:
rosuvastatin calcium in terms of rosuvastatin –10 mg.
Excipients:
core - lactose monohydrate (milk sugar) - 44.3 mg;
calcium hydrogen phosphate dihydrate - 10.0 mg;
povidone (medium molecular weight polyvinylpyrrolidone) - 6.0 mg;
croscarmellose sodium (primellose) - 4.0 mg;
sodium stearyl fuma-rat - 1.2 mg;
colloidal silicon dioxide (aerosil) - 0.5 mg;
microcrystalline cellulose - 44.0 mg;
Indications
- Familial homozygous hypercholesterolemia as an adjunct to diet and other lipid-lowering therapy (eg, LDL apheresis), or in cases where such therapy is not effective enough.

- Hypertriglyceridemia (Fredrickson type IV) as a supplement to the diet.

- Primary dysbetalipoproteinemia (type III according to Frederickson) as an addition to the diet.

- To slow the progression of atherosclerosis as an addition to the diet in patients who are indicated for therapy to reduce the concentration of total cholesterol and LDL-C.

- Primary prevention of major cardiovascular complications (stroke, heart attack, arterial revascularization) in adult patients without clinical signs of coronary artery disease, but with an increased risk of its development (age over 50 for men and over 60 for women, increased concentration of C-reactive protein (≥ 2 mg / L) in the presence of at least one of the additional risk factors, such as arterial hypertension, low concentration of HDL-C, smoking, family history of early onset of coronary artery disease).
Delivery and pickup
Kinshasa City Center, Kavabongo street, 61/2
Kinshasa City Center, Kavabongo street, 61/2
Kinshasa City Center, Kavabongo street, 61/2
Kinshasa City Center, Kavabongo street, 61/2
Kinshasa City Center, Kavabongo street, 61/2
Kinshasa City Center, Kavabongo street, 61/2
Kinshasa City Center, Kavabongo street, 61/2
Kinshasa City Center, Kavabongo street, 61/2
RDC.EPHARM.AFRICA Uagadugu streer, 18